Invisalign
Transform Your Smile with Invisalign® Treatment
Forget bands, brackets and wires. A series of custom-molded, clear and removable aligners reposition and straighten your teeth without the pain of traditional braces – and without anyone noticing. Dentists like Dr. Jay Nitzkin, a certified Invisalign provider, can help you get the smile you've always wanted. But first, let's explore the benefits of Invisalign® Clear Braces, and see how you can smile your way to straighter teeth, without bulky metal braces.
Less treatment time:
Typically, treatment takes about a year to complete from start to finish. You'll see your doctor every 6-8 weeks to ensure you're on track, and every few visits, you'll be given additional aligners to continue your treatment. Usually, between 18 and 30 aligners are needed to complete treatment, but time and number of aligners will vary from case to case.
Invisible, and comfortable:
Invisalign's clear, plastic aligners are designed to fit snugly against your teeth, slowly shifting them into a corrected position. This keeps people's attention off your treatment, so you can align your way to a straighter smile with confidence. Comfortable to wear, and virtually unnoticeable, our aligners are also removable so you can eat, drink, brush and floss as usual.
Affordable:
Invisalign treatment is considerably less expensive than conventional bracket and wire braces. Instead of seeing metal braces, you can see savings!
Why do we need a straight smile?
A beautiful smile doesn't just look good, it's healthy!
Healthier Gums: Teeth that are crowded or are spaced too far apart may cause swollen gums, redness or pocketing. The Invisalign system fixes these issues and helps prevent periodontal disease.
Easier Cleanings: There are no brackets or wires to clean around, making it easier than ever to maintain good oral hygiene. And since Invisalign is completely removable, you can brush and floss normally throughout your entire treatment, reducing the risk of plaque retention, tooth decay and periodontal disease.
Improved Chewing and Speech: Poorly positioned teeth and jaws can result in speech problems and discomfort. Correcting your bite can help improve chewing and speech.
Decreased Risk of Trauma and Abnormal Wear: Properly aligned teeth can be less stressful on the supporting bone and jaw joints.
Hundreds of thousands of people have already perfected their smiles. Maybe it's time you were one of them. Consult with Dr. Nitzkin today to get started on your new smile!
For more information on Invisalign® Clear Aligners, visit www.invisalign.com.
Invisalign
We Provide Solutions For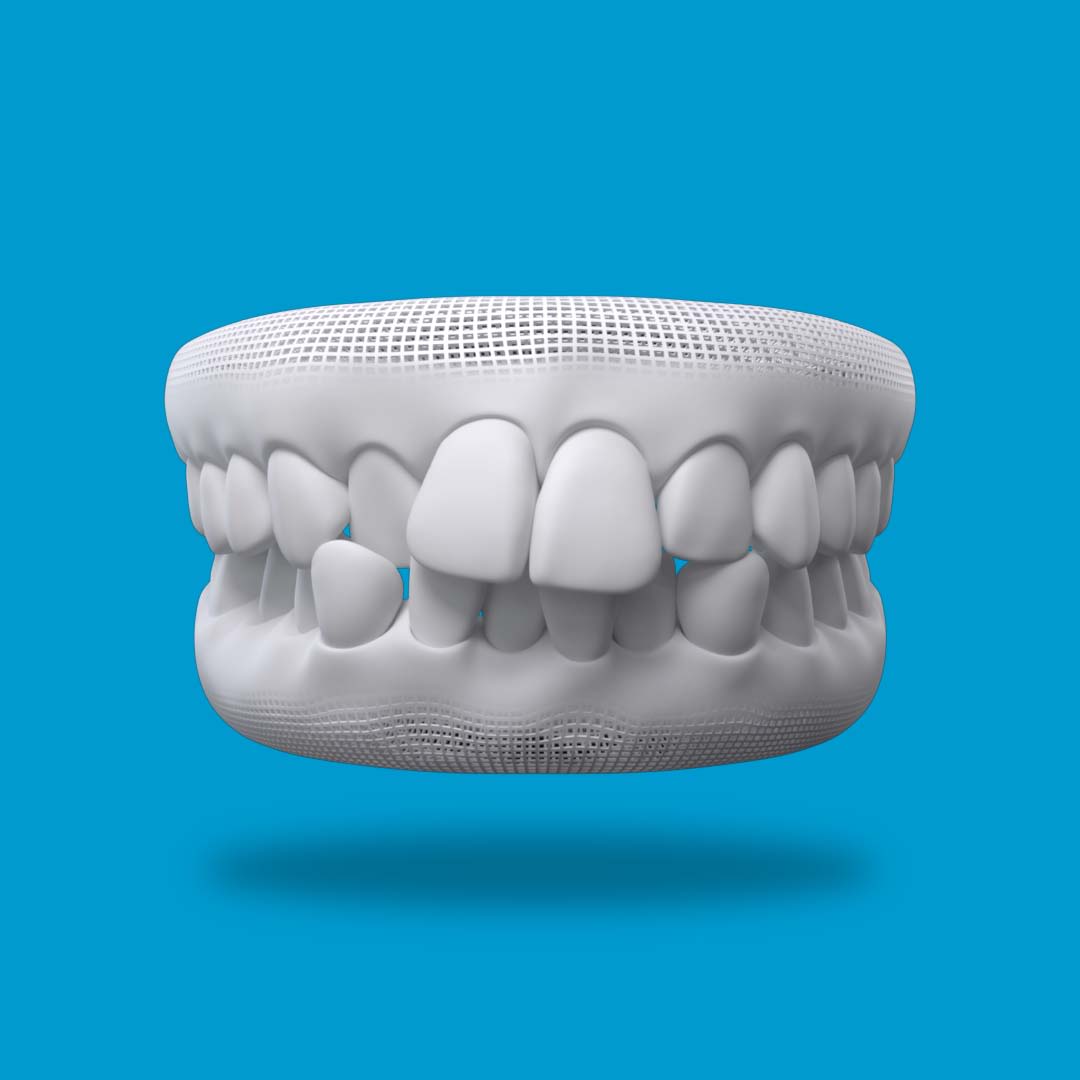 Misalignment and crowding can wreak havoc on your smile, causing crooked teeth, jaw issues, and limited functioning of teeth. Symptoms of misalignment and crowding may include crooked teeth, overlapped teeth, difficulty chewing, and discomfort or pain while eating.
Invisalign treatment easily, and comfortably, shifts your teeth using custom-fit aligners to gradually move your teeth into proper alignment, leaving any crooked teeth or crowding issues you have in the past. Get the beautiful smile you've always wanted - talk to your dentist about Invisalign treatment.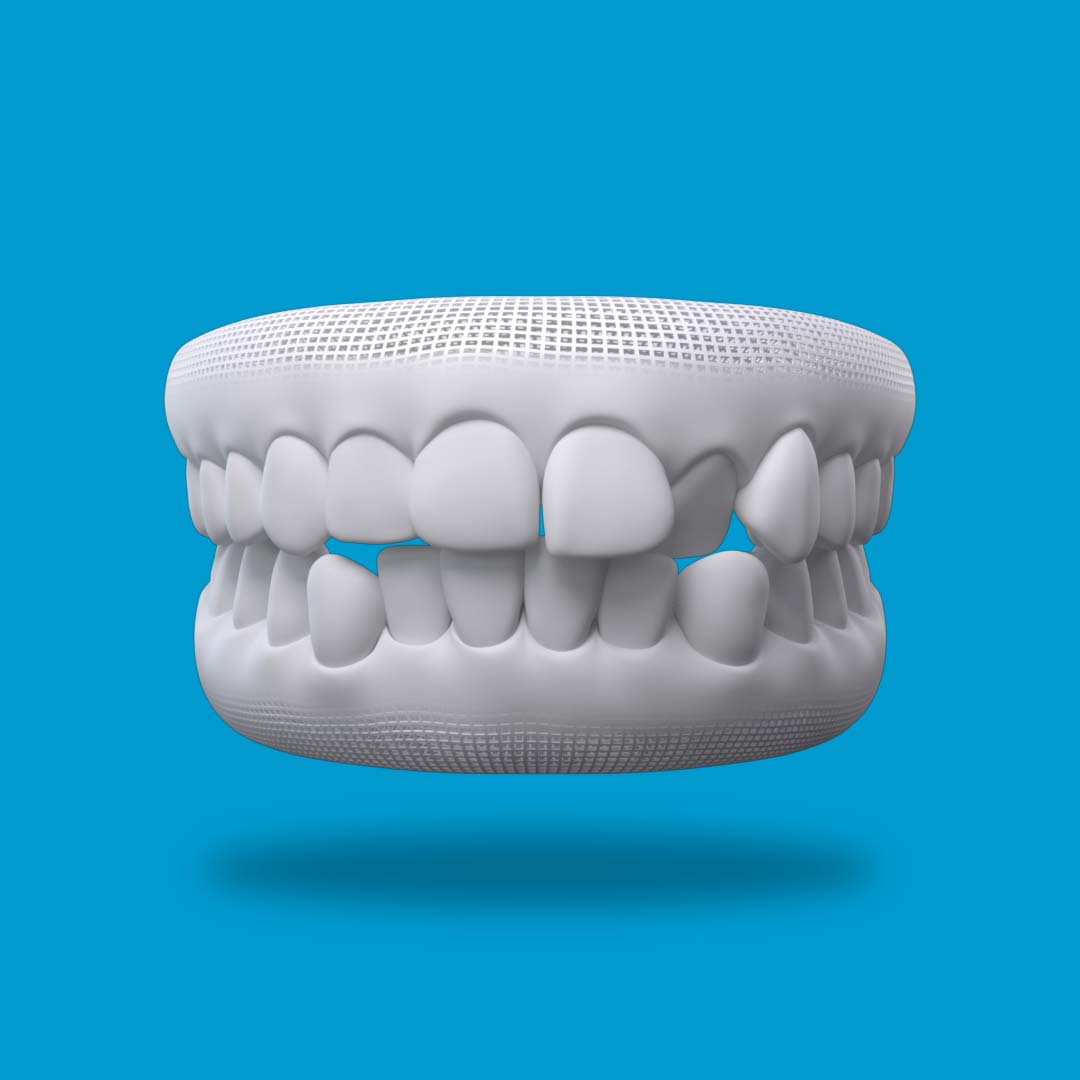 Stop hiding your smile because of chipped, cracked, or worn down teeth - Invisalign aligners can be paired with other cosmetic dentistry solutions such as porcelain veneers, crowns, and bonding to correct multiple smile issues.
Before starting Invisalign treatment, your dentist will thoroughly examine your teeth, identify any issues you have, and correct your chipped/cracked/worn down teeth. After correcting these issues, if your dentist determines that you are a good candidate for Invisalign treatment, they will create custom-fit aligners for you to straighten your smile.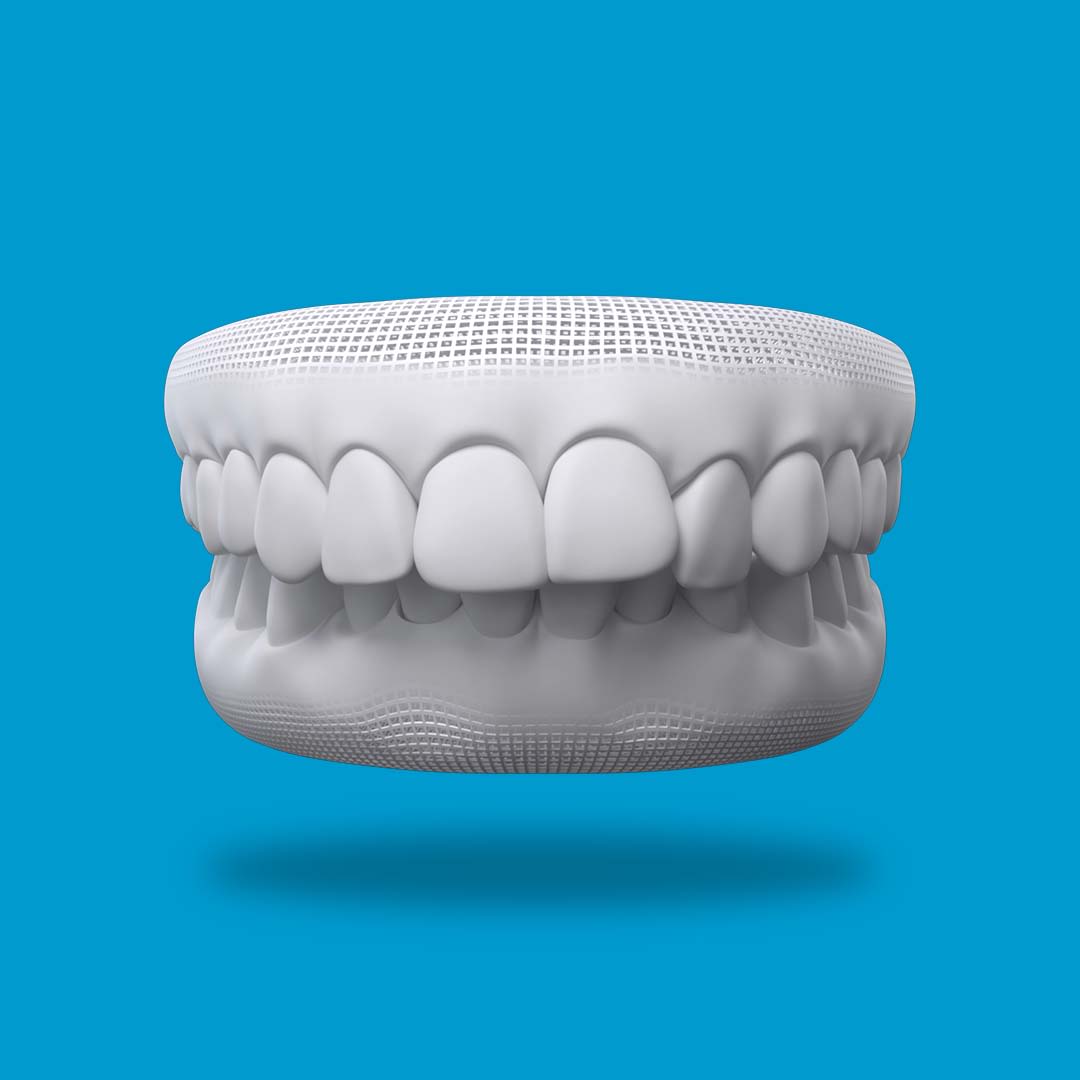 If your bottom teeth jut out past your top teeth, or your upper teeth come forward past your bottom teeth, you likely have an overbite. Underbites and overbites can make it difficult to chew properly, speak clearly, and can even cause your teeth to wear down more quickly over time.
With Invisalign aligners, jaw pain, chewing difficulties, gum disease, and other oral health issues caused by overbite/underbite are no more. Using a 3D visual interface and precise mapping software, your doctor will create your aligners and custom fit them to your unique smile.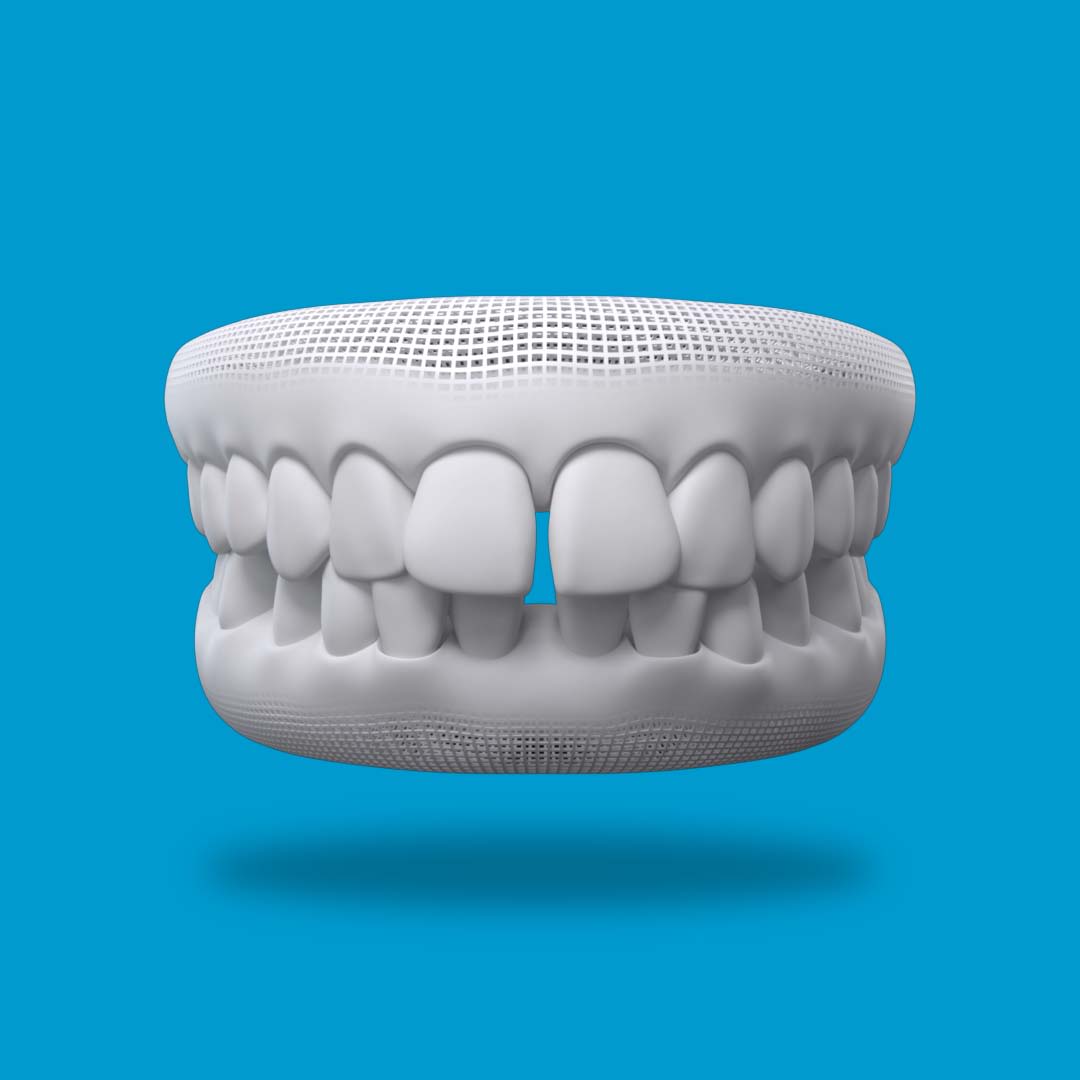 Whether you are embarrassed by gaps between your teeth, or you are experiencing pain or discomfort in your gums because of a large gap in between your teeth, Invisalign aligners can be used to close any unwanted, troublesome gaps.
Gapped teeth can create pockets between your teeth and gums and cause gum discomfort and pain, trap food, and in some cases, lead to gum disease and other oral health issues. Talk to your doctor and see how Invisalign treatment can help you correct spacing issues and get a brand-new, beautiful, seamless smile you can be confident about.
Invisalign
Other Things You Should Know
How to Clean Invisalign Aligners
Because Invisalign clear aligners are removable, patients must take special care to frequently clean and periodically replace their aligners. Aligners should be rinsed and lightly brushed every night and replaced with a fresh, new set every 1-2 weeks for best results.
How Much Does Invisalign Treatment Cost?
Since Invisalign aligners are custom-made, the cost will vary per patient. Most doctors will work with you to make sure that your treatment is affordable. Payment options typically include flexible, affordable payment plans, or financing through CareCredit, a financing program designed for healthcare services so patients can get the treatment they need without worrying about the cost.
Insurance plans also typically cover at least a portion of treatment, but if you're worried about whether you can afford Invisalign treatment, feel free to talk to your doctor and learn more about 's payment options.
How Long Does Invisalign Treatment Take
If worn day and night, and only taken out while eating, brushing, and flossing, Invisalign aligners can provide results in as little as 12-18 months. Although, most people start to see gradual changes only a few weeks after beginning treatment!
Let's face it - most people want a straighter smile, but don't want to deal with the hassle of braces. Invisalign treatment lets you skip the hassle of dealing with metal brackets and bands, and provides you with an easy, comfortable, and convenient option for getting the smile you've always wanted.
iTero Element® scanner - displays your entire smile on a screen in real-time, right in front of the patient chair, so you and your dentist can see every detail of your smile. This state-of-the-art intraoral scanner helps your dentist identify any oral health issues you may have (cracked, chipped, or crooked teeth, potential cavities, overbite/underbite, etc), thoroughly explain these issues to you, and create a customized Invisalign treatment plan for you based on your specific needs.
iTero® 3D scans ensure that your aligners are the perfect fit for your smile and can be used throughout treatment to show your smile's improvements and make sure that you are satisfied with your treatment every step of the way to getting your brand-new, beautiful smile. On the fence about whether Invisalign aligners are right for you? The Invisalign Outcome Simulator uses your 3D iTero scans to provide you with a "before and after" of your smile with and without Invisalign treatment so you can choose the right option for your unique smile.
Invisalign aligners - based on years of research and testing, our discreet, custom-fitted aligners are designed to comfortably straighten your teeth without interrupting your life. You'll only need to take out your aligners while eating, drinking, brushing, and flossing - otherwise, you'll hardly even know they are there.
Invisalign aligners are clear, virtually invisible, and made out of a comfortable, durable material that won't irritate your gums and cheeks like traditional braces. Caring for your aligners is low-maintenance - you'll just need to rinse and brush them every night and swap them out for a fresh set every 1-2 weeks.
Invisalign aligners for teens - Invisalign treatment isn't just a great option for adults - it can be a great choice for teens as well! Low-maintenance, nearly undetectable aligners let your teen get the straight, beautiful smile they've always wanted without having to deal with the fuss and discomfort of traditional braces.
Worried your teen isn't wearing their aligners enough? Optional blue compliance indicator dots help you monitor their treatment and make sure that your teen is wearing their aligners every day for at least 20 hours and swapping out their trays every couple of weeks for the best possible smile results.
Vivera® Retainers - at the end of your treatment, your Invisalign provider at Livonia Dental Care will give you four sets of comfortable, durable Vivera retainers to help you preserve your beautiful new smile.
Many *orthodontists will only provide you with one set of retainers, but your dentist at Livonia Dental Care will provide you with four sets of Vivera retainers. Vivera retainers are custom-fit to your smile, virtually invisible, affordable, and designed for maximum comfort - which means less hassle—and more benefits—for you.
*Please note: providers at Livonia Dental Care are not certified as orthodontic specialists.